Current Project
The Flying Bedroom Company formed in 2020 and our first show is a devised musical and puppetry performance inspired by The Flying Bedroom by Heather Dyer. We have performed the show, with music workshops, in a range of venues, from theatres and festivals to primary schools
. 
Please feel free to get in touch!
flyingbedroomcompany@gmail.com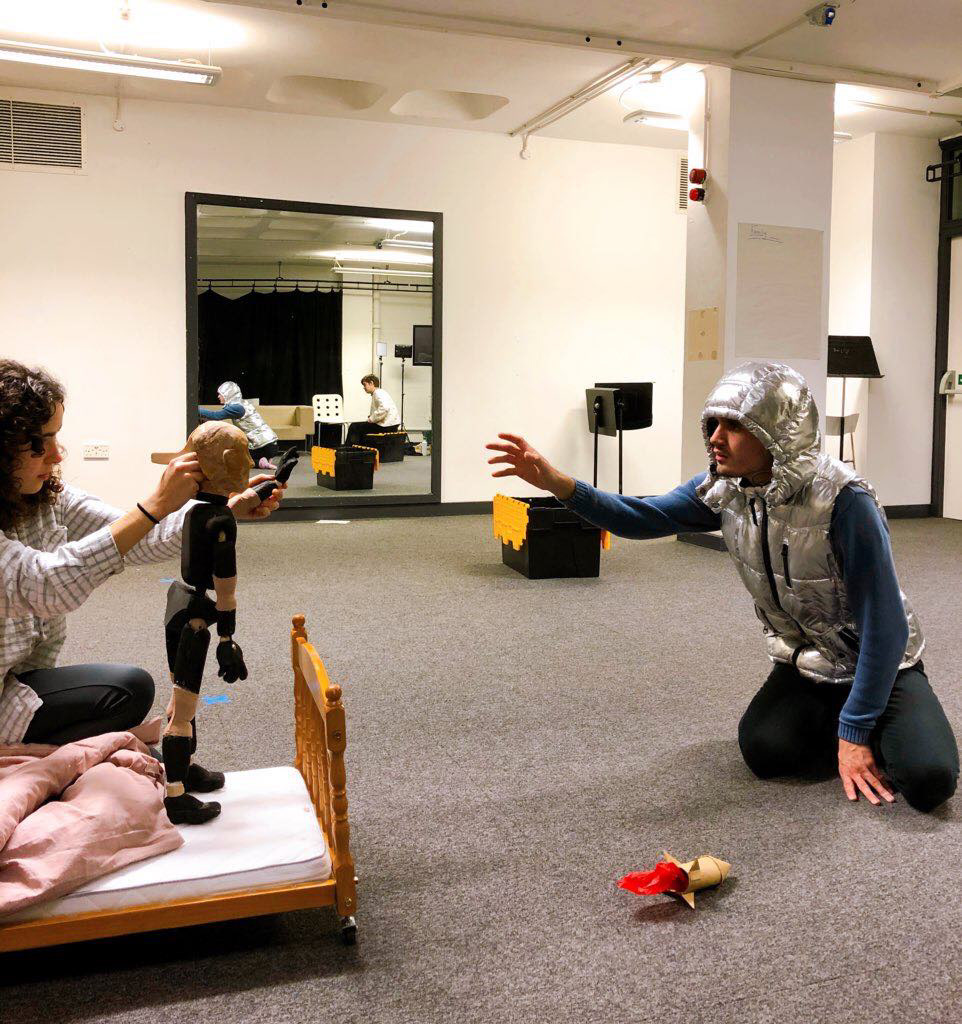 My Role
Crossing disciplines is central to our work as a company, so I am involved in music and performing as well as my specialisms in design, puppetry and costume. My roles also include devising, sourcing and making set, props and costume, and making, and performing with, puppets. As well as this, I am developing puppetry and performance workshops for children, with the company, that will run with music workshops to continue our multi-disciplinary way of working.